Keep your pup cool and safe with our portable paddling pool!

Every year, thousands of dogs suffer from overheating.  Make sure those summer days are more enjoyable for your pups with their very own paddling pool to ensure they can always cool down when they need it most!
Let them cool off with their own anti-slip paddling pool, meaning they can join you outside without suffering from the heat!
Made from anti-rip, anti-slip material which ensures longevity and durability. .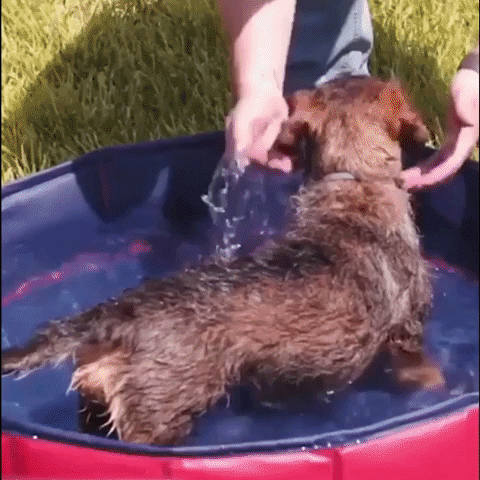 Choose the perfect size for your dog that will suit them best! We cater for all size dogs so you can ensure that they get the right size for them!
Set up the pool in just seconds! Just unfold, ensure the drain plug is closed, and fill it up with as much water as needed. When finished, just open up the plug hole and drain the water with ease! Once it's empty and dry, just fold and pack it up.
Compact, lightweight and durable design makes it 100% portable so you can store, and take it wherever you decide to go. 
Don't worry, we are still shipping as usual in these difficult times. We ship worldwide. Please note that current shipping time is 2-5 weeks depending on location due to high demand and low staff. We are working on reducing this and will aim to get your package out to you as soon as possible. For this reason, we are currently offering Free Worldwide Shipping. Thank you for the support.