The most innovative moving toy for cats!
Not only does it look like a real fish, it behaves like a real fish! It will flop when touched and stay still when left alone!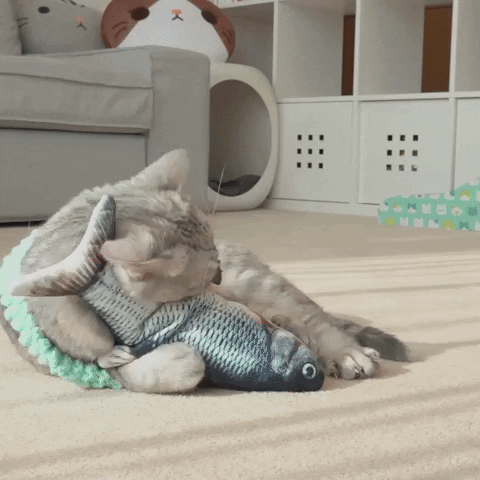 The Floppy Fish will adjust the speed of movement according to the motion around it. If it detects that it's being played with, it'll flop and move faster. If it detects no motion, it'll slow down and eventually stop.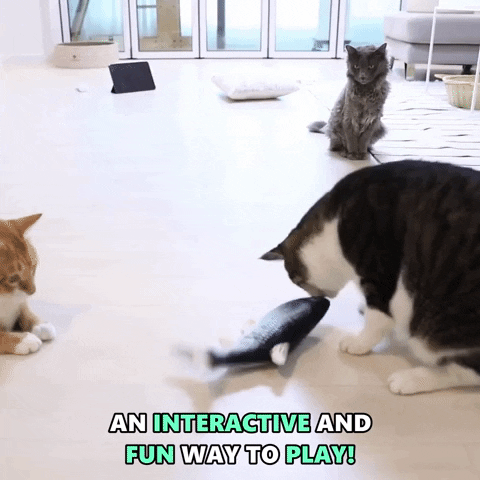 No need for batteries, just plug in via the included USB cable and charge. Each charge lasts for hours of playtime.
Durable design to survive whatever you cat outs it through! Will not tear or rip when clawed or bitten!
Don't worry, we are still shipping as usual in these difficult times. We ship worldwide. Please note that current shipping time is 2-5 weeks depending on location due to high demand and low staff. We are working on reducing this and will aim to get your package out to you as soon as possible. For this reason, we are currently offering Free Worldwide Shipping. Thank you for the support.