✅IN STOCK: Shipped in 48 hours!
🚛 FREE Worldwide Shipping!
⭐️5 Star Reviews!
⏳Last Chance! Offer Ends Soon!
Become A Ninja Today!

"Just flip the shirt over your head and BOOM! Instant ninja costume!"
This hilarious T-Shirt allows you to become the ninja you've always wanted to be in seconds!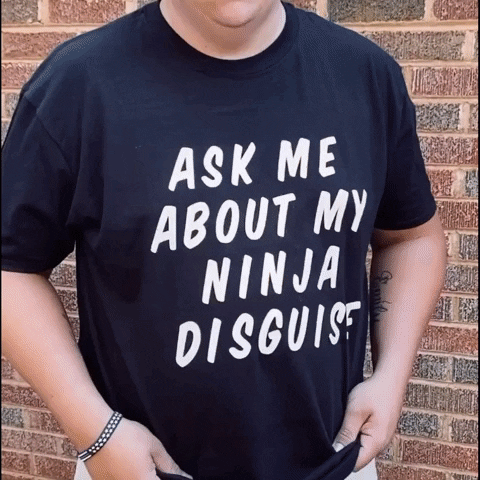 You told them to ask about your disguise, surprise them by revealing your inner ninja!
Shipping information regarding COVID 19:
Don't worry, we are still shipping as usual in these difficult times. We ship worldwide. Please note that current shipping time is 2-4 weeks depending on location due to high demand and low staff. We are working on reducing this and will aim to get your package out to you as soon as possible. For this reason, we are currently offering Free Worldwide Shipping. Thank you for understanding.