An essential for any handyman's toolbox!
Save time on your next project with our Universal Socket Tool!
This unique, brand new tool can take the shape of any hook, wing nuts, square nuts, hex nuts and even rusted nuts/bolts. Effortlessly tighten and loosen tight bolts without having to worry about owning and finding the correct size socket!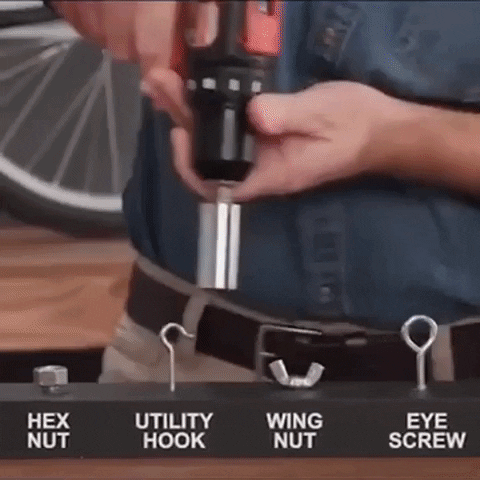 Designed with 54 steel pins allowing it to mimic any given shape. This is the only socket you will ever need, saving you money and space in the tool kit!
A must-have on job sites, or in the toolbox of any handyman (or woman), make the job easier and save time by having the Ultimate Socket Tool always at your side.
 ✅Wide Application- Can be adjusted to grasp the hex nut, screw eye, hook, tension screw or bolt heads. The options are endless!
✅Durable Design- Constructed with 54 hardened Stainless steel spring pins with 54 that can form the shape of 99% of bolts and hooks on the market.
✅Space Saving- Lightweight and compact to prevent you running out of room in your toolbox!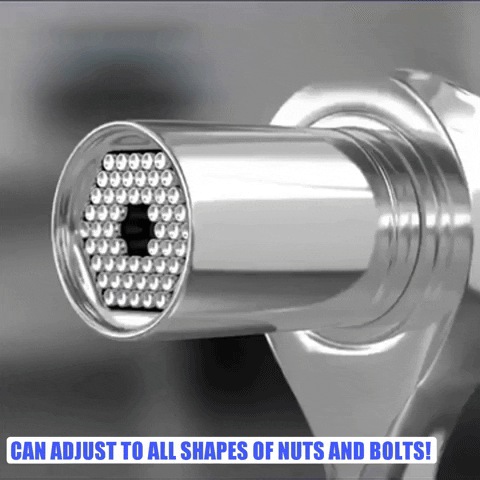 Specifications:
Minimum Grip Size: 7mm (1/4")
Maximum Grip Size: 19mm (3/4")
Outer Diameter: 25.4mm
Max Torque: 150lbs
Maximum Depth: 9.5mm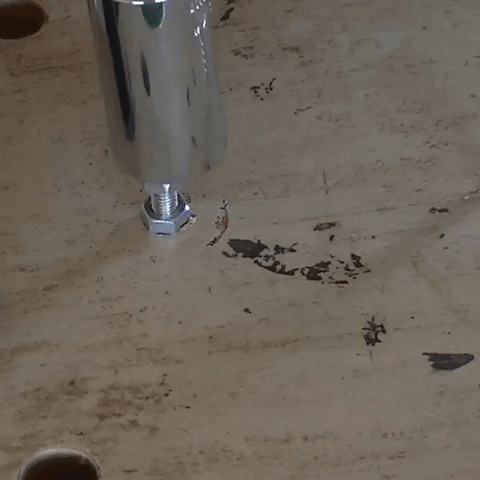 Don't worry, we are still shipping as usual in these difficult times. We ship worldwide. Please note that current shipping time is 2-5 weeks depending on location due to high demand and low staff. We are working on reducing this and will aim to get your package out to you as soon as possible. For this reason, we are currently offering Free Worldwide Shipping. Thank you for the support.